The Honda Hedge Trimmer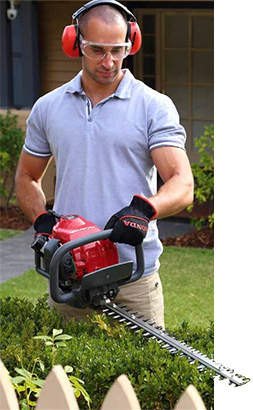 Honda's famous engineering delivers the world's first 4-stroke Hedgecutter, the most powerful and lightweight machine in its class.
QUIET EFFICIENCY
With its ultra-quiet GX25 mini 4-stroke engine providing effortless power, the HHH25D Hedgetrimmer is the perfect tool for keeping your garden - or that of your clients - neat and tidy.
A unique 4-way Anti Vibration Handle reduces vibration while the ergonomical 3-way Rotational Rear Handle ensures precise trimming and user comfort every time.
Unlike its 2-stroke rivals the HHH25D Hedgecutter - just like all Honda Power Equipment products - runs on regular unleaded fuel so you'll never have to mix oil and petrol again. Your wallet will thank you and so will the environment.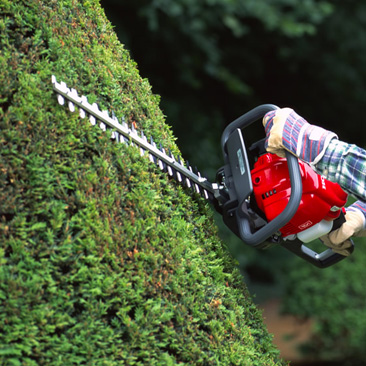 PERFORMANCE AND PRECISION
The HHH25D features a lightweight design (just 6.6kg dry weight) and a unique inclinable 4-Stroke engine that allows you to use it - and store it - at any angle. Precision trimming is easy with the use of the Hedgecutter's four-way handles, and added comfort is ensured with Honda's anti-vibration technologies included. Of course, you'll be craving the power that Honda is known for. In the HHH25D, this power is supplied via a highly responsive accelerator pump.
WARRANTY
Of course, no Honda Power Equipment product is complete without a resoundingly strong Warranty - the HHH25D features a 4-year Domestic Warranty and a 1-year Commercial Warranty, giving you added peace of mind no matter what job you're doing.
Hedgetrimmers
Blade Length:
720mm Double Sided
Power output:
0.72 kW at 7,000 RPM
Weight:
6.6 Kg dry weight