Braschs are open for business as usual!

We have additional precautions in place to ensure our customers and staff are safe;
we are providing sanitizer and have increased our cleaning regime.



Stihl Battery Cut-off Saw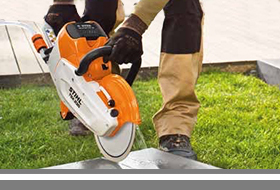 The Stihl Battery Cut-off Saw

Ask the sales team at Braschs about the lightweight, maneuverable, and surprisingly powerful cut-off saw. Stihl has combined its vast experience of cut-off saws with its enduring Lithium-Ion battery technology to power the new cut-off machine.