Braschs are open for business as usual!

We have additional precautions in place to ensure our customers and staff are safe;
we are providing sanitizer and have increased our cleaning regime.



Cordless KombiEngine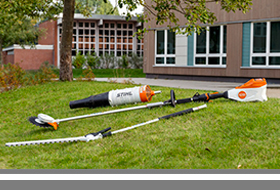 Stihl Cordless KombiEngine at Braschs in Cairns
The STIHL Cordless KombiEngine brings battery power to the Stihl KombiSystem providing the flexibility and convenience of over ten specific gardening tools, all powered by the one cordless EC engine. This eco friendly solution is quiet to operate, petrol free and very safe and efficient for the environment.