Braschs are open for business as usual!

We have additional precautions in place to ensure our customers and staff are safe;
we are providing sanitizer and have increased our cleaning regime.



Electric Pressure Cleaners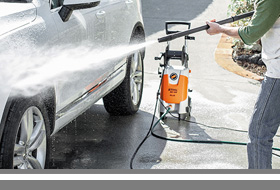 Braschs For Electric High Pressure Cleaners
Braschs in Cairns stock Stihl's portable cold water High Pressure Cleaners which are ideal for use around the property for serious users - they remove even the most stubborn dirt and are great for cleaning up around your property.