Braschs are open for business as usual!

We have additional precautions in place to ensure our customers and staff are safe;
we are providing sanitizer and have increased our cleaning regime.



Backpack Blowers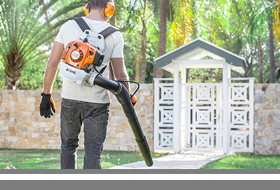 Powerful & Portable
Let Braschs in Cairns show you how to efficiently clear large areas of land from leaves, grass clippings and other foliage with a portable and powerful STIHL Backpack Blower.