Honda VersAttach Extension Pole
Bringing even the highest branches and bushes into reach, it's the one and only Honda VersAttach Extension Pole!
A HELPING HAND
The VersAttach Extension Pole will make your life easier, and rounds out the current line-up of premium attachments that connect to the Power Heads.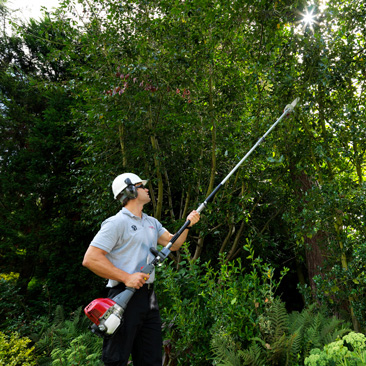 Unassuming but effective, the ability to add an extra metres reach to other VersAttach attachments like the Pruner or Short Shaft Hedgetrimmer will mean you're one step ahead of the rest.
EXTENDED REACH
Honda backs up the VersAttach Extension Pole, along with all the other VersAttach attachments, with a 4-Year Domestic & 12-Month Commercial Warranty.
But really, what could possibly go wrong? Built with simple yet premium components, the VersAttach Extension Pole is made to last.

Multi Tool
VersaTool Compatible:
Yes