Braschs are open for business as usual!

We have additional precautions in place to ensure our customers and staff are safe;
we are providing sanitizer and have increased our cleaning regime.



AP-AR Bat & Accessories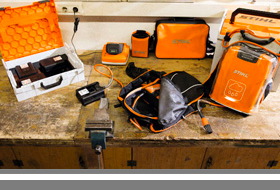 Braschs Cairns For Stihl AP & AR Batteries & Accessories
For Large Gardens and Professional Applications
Stihl has an impressive range of lithium-ion batteries that are designed for serious applications to suit all aspects of commercial applications for large gardens and professional situations.