Braschs are open for business as usual!

We have additional precautions in place to ensure our customers and staff are safe;
we are providing sanitizer and have increased our cleaning regime.



AP Hedge Trimmers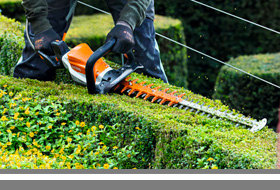 Stihl AP Battery Hedge Trimmers at Braschs Cairns
For Large Gardens and Professional Applications
Stihl AP Battery Hedge Trimmers - talk to Braschs if you would like to quietly trim your hedge with great cutting performance, our cordless hedge trimmers from the STIHL 36 volt AK family are the perfect solution for price-conscious gardeners and domestic users - they are ideal for professional use in horticulture and municipal landscape maintenance.