Braschs are open for business as usual!

We have additional precautions in place to ensure our customers and staff are safe;
we are providing sanitizer and have increased our cleaning regime.



AP Pruning Shears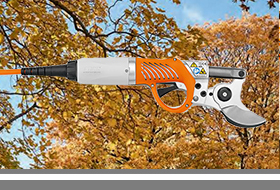 Stihl AP Battery Pruning Shears From Braschs Cairns
For Large Gardens and Professional Applications
Professional lightweight cordless pruning and vine pruning shears with high cutting force for professional viticulture and municipal landscape gardening operations.